London is pleasantly warm and summerlike today. I'm sitting in my home office with the windows open wide and enjoying the cloudless blue sky. What is striking is not only the exceedingly good weather but also the absence of planes. A London skyline is usually incomplete without the constant crisscross of arriving and departing aeroplanes. Like many conference interpreters, I was one of the passengers departing to yet another conference abroad. Now I work exclusively from my home office interpreting simultaneously during remote multilingual events.
Move your offline meeting online
I'm probably not the only person missing face-to-face events where communication was flowing naturally and easily. It is hard to predict when international meetings will return back to normal or what this new normal may look like. In the meantime, communication must go on and we're all slowly getting the hang of conducting business remotely. The multilingual factor will add another layer of distance and difficulty in the current situation. Luckily there are practical solutions thanks to the wonders of technology and the skill of experienced interpreters.
I have written elsewhere about the pros and cons of the so-called remote simultaneous interpreting. In the simultaneous mode, interpreters qualified for conference settings listen, analyse and reproduce the speaker's message into the target language in real-time. There is no delay and everyone can get their point across in their language of choice.
It is possible to reproduce the same scenario remotely, with the only difference that delegates are based in their home office. Due to the need for social distancing, the niche solution of remote simultaneous interpreting is slowly becoming entrenched as the go-to option for multilingual events.
Interpreters for remote multilingual events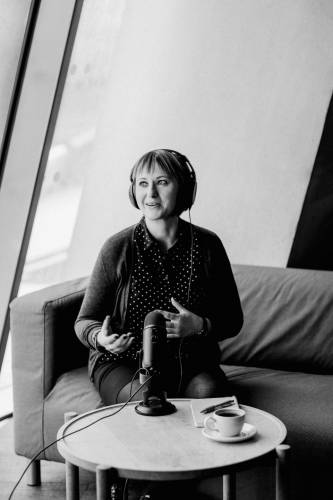 Most remote conference interpreters are freelancers and offer their services to agencies as well as direct clients. Language agencies usually have agreements with providers of remote simultaneous interpreting platforms. At a fee, they can arrange a conference package including platform and interpreters.
Alternatively, clients can hire interpreters directly for their multilingual event. The popular video communication platform Zoom has an interpretation feature providing a cost-effective solution for remote multilingual events. Its main advantage is avoiding the additional hiring cost of a designated platform for remote simultaneous interpreting.
If you are interested in working with interpreters directly, please drop me a message. I am well connected and if I am not able to help personally, I will do my best to recommend the right colleague or service.